____
Every crystal has it's own energetic frequency, each one so incredibly unique just like you.
As you wear your crystals, their energetic vibration does a dance with your energetic vibration, bringing your energy back into alignment.
Spend time with them, get to know them, allow them to get to know you. Use them as your mirror.
Let them guide you, listen to their whispers and come back to your truth.
______
Breathwork
Through the use of the breath and energy work, I help guide and support you back to yourself simply by holding space for you to be witnessed in all that you are. The breath is a beautiful way for you to create a relationship of connection, trust and clarity for yourself from within.
Sign up for Class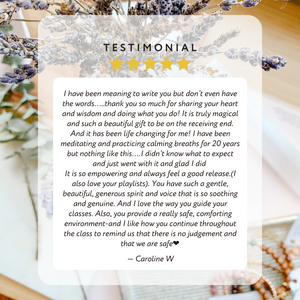 the soulstoked story
SoulStoked has helped me to reconnect to what I believe is important in life and that is being in connection with the self...
ABOUT